If you have come to this page from a search engine click here to visit our home page.
Veteran Mail Order, 44 Old Street, Haughley, Stowmarket, Suffolk IP14 3NX. - 01449 673695
---
News
---
01.06.20
Our May sale is over but we are still open for business.
---
01.05.20
Covid-19 news and a on-line sale
Our mail order service has continued throughout these difficult times and although deliveries are, as to be expected, taking longer, the Post Office are doing a brilliant job. So thumbs up to them!
Their working practices have changed so social distancing and extra cleanliness is observed in their depots and door step deliveries are contact free.
As for us we are not having any new stock delivered and we are using Royal Mail 'Click & Drop'. This means we print out pre-paid postal labels and our packets go straight into the post box, not over a post office counter.
And if you need something new to listen to during the lockdown:
Three dozen CDs and books at knock down prices!
The sale is for one month only and will close at midnight on 31st May
Stock is limited so first come first served!
---
09.03.20
Two more albums from our back catalogue available on CD-R
Crowd pleasing comic songs have always been a favourite amongst traditional singers in the eastern counties and two of our most popular albums feature an abundance of them. Originally produced on CD, then as downloads only, we are now offering them on CD-R.
VTC3CDR Various artistes - 'Comic Songs Sung in Suffolk'
Comic Songs, Music Hall Songs & Parodies sung by traditional singers'.
£6.99 - CDR Add to Basket
VT155DR Ray Hubbard - 'Norfolk Bred'
Songs, tunes and stories from a Norfolk horseman
£6.99 - CDR Add to Basket
All original Veteran CDs are produced using professional glass mastering. What we are offering here are CD-Rs.
(see: What is the difference between a CD and a CD-R).
---
12.02.20
We nearly missed another great review!
We knew there was to be a review of VT162CD 'Tabhair mo ghrá go Conamara' - 'Bring my love to Connemara' in the 'Irish Music' magazine but we missed it in December!
Anyway read it here in all its glory: VT162CD reviews
---
30.01.20
Lucy Farr on CD-R
We have had quite a bit of interest recently in our Lucy Farr album VT123DR Heart & Home.
It was originally produced on cassette but more recently has been a 'digital only' release. Although that has given it worldwide accessibility, there are still enthusiasts who dislike downloads particularly as they are compressed MP3 files which can compromise audio quality.
All Veteran CDs are produced using professional glass mastering. We would never use CD-Rs for a new release. (see:What is the difference between a CD and a CD-R).
We are however making high quality wav. files of our 'digital only' releases available on CD-R. These will not be commercial releases and not sold in shops, they will only be available from our website. The first of these is VT123CDR Heart and Home - Irish Fiddle Music from Lucy Farr.
CDR - £6.99 (plus P+P) Add to Basket
Watch out for more in coming months!
---
9.01.20
A five star review!
VT162CD 'Tabhair mo ghrá go Conamara' - 'Bring my love to Connemara' has received a sparkling five star review from major world music magazine Songlines.
Read it here: VT162CD reviews
---
21.11.19
A superb new book, just in time for Christmas
The Spirit of the Reels - The story of the Famous Liverpool Céilí Band
'The book relives the times and triumphs of The Famous Liverpool Ceílí Band. Following this traditional Irish band from their Liverpool origins, to their All-Ireland victories in the 1960s and their remarkable tour of the States. Bringing to life the humourous exploits of these outstanding musicians in a fascinating history of traditional Irish music and the social change they lived through.
Book - £22.00 (plus £3.50 UK P+P) Add to Basket
This is a heavy hardback book - see overseas postage prices)
---
09.11.19
New CD of Scottish mouth music
'Dhannsadh Gun Dannsadh' - 'Dance Songs of the Scottish Gaels'
Volume 28 of the highly rated Scottish Tradition Series from the archives of the School of Scottish Studies the album features songs which were used for dance. Performed by a vast array of Gaelic singers includes such notables as Mary Morrison, Annie Arnott, Kate MacDonald, Kitty MacLeod, Calum Johnston, Kenneth MacIver, John Shaw, John MacInnes, Dr William Mathieson and Donald MacColl.
CD - £11.99 (plus P+P) Add to Basket
Popular CDs back in stock!
Charlotte & Betsy Renals & Sophie Legg - 'Catch me if you Can' - A classic album of songs from Cornish Travellers.

We have discovered a small batch of CDs left in stock. First come first served!

CD - £11.99 (plus P+P) Add to Basket

Joanna

The Bismarcks The second CD from what was one of England's leading country dance bands.

CD - £7.99

(plus P+P) Add to Basket New low price!
Recent releases from WildGoose
WGS431CD

Better Days a Comin

SARA GREY and KIERON MEANS

Mother and son duo playing great American music

CD - £10.99 (plus P+P) Add to Basket

WGS433CD

Framed - The Alice Wheeldon Story

MOIRAI

A fascinating story and a fantastic collection of songs

CD - £10.99 (plus P+P) Add to Basket

WGS434CD

Fortyfived

THE OLD SWAN BAND

English dance music from everywhere.

CD - £10.99 (plus P+P) Add to Basket
---
18.7.19
New on the Veteran label!
VT162CD
'Tabhair mo ghrá go Conamara' - 'Bring my love to Connemara'
Sean-nós singing from Co.Galway
A remarkable collection of songs in both English and Irish from: Seán 'ac Dhonncha, Rita & Sarah Keane, Pádraic Ó Conghaile, Tom Pháidín Tom, Cáit Bean Uí Chonluain and Colm Ó Caoidheáin recorded in the early 1970s by Terry Yarnell.
More information, track listing and links to the singers biographies.
CD - £10.99 Add to Basket currently with free worldwide shipping!
---
12.7.19
New Irish melodeon CD and return of a couple of old favourites
in stock
A new melodeon CD celebrating his father Johnny Connolly from Johnny Óg Connolly
Fear Inis Bearachain
CD - £14.95 (plus P+P) Add to Basket
in stock

The Fertile Rock

Back in stock the classic concertina CD

from Chris Droney

CD - £12.95 (plus P+P) Add to Basket

in stock

An Mileoidean Scaoile

Also back is the CD of the master of Irish melodeon

Johnny Connolly

CD - £12.95 (plus P+P) Add to Basket
---
29.6.19
Recent releases from WildGoose
---
30.1.19
Re-issue and new CD from Northern Ireland
IRB32
in stock
'Tis pretty to be in Ballinderry
Robert Cinnamond 1884 -1968
Roisin White has researched into the life and songs of Robert Cinnamond for many years and this new production celebrates her work.
A 60 page booklet plus the 1975 Topic LP 'You Rambling Boys of Pleasure', on CD and a new CD of recordings of more of Cinnamonds songs sung by
Len Graham, Jane Cassidy, Brian OhAirt, Maurice Leydon, Méabh Meir, Jennifer Orr
and
Roisin White.
Book & 2 x CD - £16.99 (plus P+P)
---
23.11.18
Three new releases!
in stock

Go Home And Have Your Dinner

Jimmy Power

Newly released archive recordings of the great Waterford /London fiddle player.

CD - £14.95 (plus P+P)

in stock
Good Company

The Harbour Lights Trio

Alvar Smith, Derek Simpson & Rob Neal sing Music Hall ditties and Suffolk songs. .

CD - £11.99 (plus P+P)

OHM810

in stock

Far and Wide

Nick Dow

Unaccompanied songs, from a variety of sources in England and Ireland.

CD - £11.99 (plus P+P)
---
18.8.18
The long awaited jig doll book has arrived!
ENB31 in stock
The Brightest of Entertainers - Pat Pickle and Katie Howson
A new book about Jigs Dolls from England and beyond - packed with photographs.
Book - £10.00 (plus P+P)
---
23.7.18
Melodeon Mad! Bobby Gardiner
The master of Irish melodeon, Bobby Garner has produced his first CD totally dedicated to the instrument having put the button accordion on the back seat for now. More information & Track list
CD - £13.95 (plus P+P) Add to Basket
---
03.6.18
A catch up on new releases from WildGoose, Fellside and Fledg'ling
---
01.5.18
A new book and CD of comic songs
IRB30
in stock
Hunting the Hair and other pursuits Con Ó Drisceoil
A new book and CD of 11 finely crafted comic songs written by Con Ó Drisceoil which he describes as providing '
many cheap laughs'
.
Book & CD - £22.50 (plus P+P)
Also back in stock!
CRCD007 Magnetic South Four Star Trio -

featuring Con on button accordion

More information & track list

CD - £13.95 (plus P+P) Add to Basket
---
06.2.18
Reviews of Will Noble's CD 'It's gritstone for me' are arriving. See what they say......
'It's gritstone for me' goes a long way towards catching the skill, the elegance and the downright humanity of the singer, and makes the listener more determined than ever to be in the audience and hear The Real Thing.
Tykes News
If you enjoy good singing in the traditional style, and a broad range of songs delivered in a relaxed and confident manner, then you should go out and get this one. The Living Tradition

Rather more unexpected would be Little Musgrave. His wonderful way of putting this over is one of the highest of quite a number of the album's delights. fRoots

Here are a dozen songs, including Watter Rattle, The Outlandish Night, Boys of Marsden and The Brown Hare at Whitebrook, and Mr Noble hopes that it will prove to people that there is more to Yorkshire's folk heritage than On Ilkla Moor Baht'At. The Yorkshire Post

Will Noble is part of a dying breed, an authentic traditional singer from the South Pennines, He maintains a lightness of touch that makes it worth a listen for anyone who enjoys unadorned traditional song. Rock & Reel

Will has an excellent great line In traditional songs. which he performs with clarity in the understated, well paced style of the best old fashioned singers. Folk London

VT161CD CD - £11.99 (plus P+P) Add to Basket
and just released!
HebeCD009 in stock
everything and ... Duck Soup
An eclectic set of tunes and songs accompanied on a melodeon, mandolin, bass, tiple, marimba, phonofiddle and (as the notes say) yes, the kitchen sink! Performed with panache by 'Duck Soup' - Dan Quinn, Ian Kearey and Adam Bushell. Track list
CD - £11.99 (plus P+P) Add to Basket
---
24.1.18
A new CD, one we missed and one we have re-stocked - All from Jim MacFarland
Here's a Health to the Company

Ken Wilson & Jim MacFarland

Jim MacFarland a Derry man meets with Ken Wilson is from Teesside to sing songs from their wide and varied repertoires.

CD - £11.99 (plus P+P)

Add to Basket
in stock

Our Ship She Lies Ready

Jim MacFarland And Jackie Boyce

A cross section of emigration songs that Jackie Boyce and Jim MacFarland have collected and heard over the years.

CD - £11.99 (plus P+P)

Add to Basket
in stock

A Taste of Tradition

Jim is one of Ireland's

best traditional singers with his first CD

originally

released in 2005.

CD - £11.99

Back in stock
---
29.11.17
Two new stunning CDs of traditional English and Irish singing!
Jauling the Green Tober

Thomas McCarthy & Viv Legg

A great CD from two singers with traveller roots. Not a duet CD but a collaboration to share their repertoires.

CD - £10.99 (plus P+P)

NoCatNo

The Heathery Hills

Rita Gallagher

A new CD from the great Donegal singer who won this year's TG4 Traditional singer of the year.

CD - £13.95 (plus P+P)
---
20.11.17
An update on the newest releases on the WildGoose and Fellside labels
Outway Songster

Cohen Braithwaite-Kilcoyne

CD - £10.99 (plus P+P)

Here and Now

Moirai

CD - £10.99 (plus P+P)

I am the Song

Jim Causley

CD - £10.99 (plus P+P)

Poor Ellen Smith

Rattle on the Stovepipe

CD - £10.99 (plus P+P)

Cyprus Well

Jim Causley

CD - £10.99 (plus P+P)

The Passing Hour

Mick Ryan & Paul Downes

CD - £10.99 (plus P+P)

WGS416CD

Off the Land

Granny's Attic

CD - £10.99 (plus P+P)

Time to Rise

Crows

CD - £10.99 (plus P+P)

Calm and Collected

Martin and Shan Graebe

CD - £10.99 (plus P+P)

Inclined to be Red

Greg Russell

Routes
The Hut People

CD - £11.99 (plus P+P)

Night Hours
Jimmy Aldridge & Sid Goldsmith

CD - £11.99 (plus P+P)

The Magical Christmas Tree




Emily Sanders, Chris Parkinson & Pete Morton

Breaking the spell of Loneliness

Ewan McLennan & George Monbiot

CD - £11.99 (plus P+P)

Scottish Ragtime

Vic Gammon & Friends

Red Diesel

Pilgrim's Way

CD - £11.99 (plus P+P)

Pete Seeger in England

Pete Seeger

CD - £11.99 (plus P+P)
---
17.10.17
New English CD added to our catalogue
PRODAN2017 A Little Cup of Tea
A new release from Suffolk based song and tunes band - Proper English
CD - £11.99 (plus P+P) Add to Basket
---
17.7.17
New on the Veteran label!
Will Noble - 'It's gritstone for me' - Songs from Yorkshire with Will's son and daughter, Cuthbert and Lydia.
CD - £11.99 (plus P+P) Add to Basket
---
5.6.17
Important information:
Topic records no longer supply CDs directly to retailers. There wholesale sales are handled by Proper Distribution, but they currently don't hold all of Topic's stock.
This has meant that we are having to wait over a month to re-stock some items.
We have therefore decided only to offer those CDs marked 'In stock' on our English, Irish, Scottish and compilation pages until further notice.
---
5.9.16
Another great new release on Veteran!
'The Cat's Rambles' - Music from the Sliabh Luachra tradition
Michael Sheehy plays polkas and slides learned from his West Limerick father. A gem of an album!
CD - £11.99 (plus P+P) Add to Basket
---
16.8.16
Two new English CDs added to our catalogue
First off is an excellent new release from the ever popular Jim Eldon SDCD012 'Songs and Fiddle Tunes'
CD - £11.99 Add to Basket
And the second is a double CD which passed us by when it was first released. Straight from the Dartmoor tradition comes Bill Murray with his double live CD. WrenCD013 'Down 'opn Ole Dartymoor'
CD x 2 - £11.99 Add to Basket
---
15.6.16
fRoots Playlist for our newest CD!
We are please to announce that VTDC12CD 'I thought I was the only one!'
has been selected for the prestigious fRoots Playlist chart in the current edition of the magazine.
The fRoots review and those from other magazines can now be read on the VTDC12CD review page.
---
1.6.16
Volume 27 in the Scottish Traditions series - just released!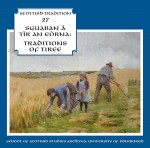 The newest in Greentrax 'Scottish Traditions' series which makes available recordings from the School of Scottish Studies is:
CDTRAX 9027 Sguaban A Tìr An Eòrna ('Sheaves From The Land of Barley') - Traditions Of Tiree
featuring traditional singers, storytellers and piping from the small Hebridean Isle of Tiree.
CD - £11.99 Add to Basket

And we now list the whole of the 'Scottish Traditions' series
Over the years we have missed some of the releases in this series. We have now added these and you will now find all of the 24 available CDs listed on the Scottish CDs page.
'Bothy Ballads - Music from the North-East'

'Music of the

Western Isles'

'Waulking Songs from Barra'

'Shetland Fiddle Music'

'The Muckle Sangs - Classic Scots Ballads'

'Gaelic Psalms from Lewis'

'Bard of Skye'

'Gaelic Songs'

'The Fiddler and his Art'

'Pibroch'

'Songs, Stories & Piping From Barra'

'Pibroch'

'Gaelic Bards And Minstrels'

'Scottish Traditional Tales'

'Clo Dubh, Clo Donn'

'Seonag NicCoinnich'

'The Carrying Stream'

'Orkney - Land, Sea & Community'

'Chokit On A Tattie'

'Wooed And Married And Aa'

'Songs and Ballads from the Perthshire Field'.

'Gaelic Songs From

The North Uist Tradition

'Field Recordings of Gaelic Music and Song''

'Sguaban A Tìr An Eòrna - Traditions Of Tiree'
---
7.2.16
New 'Voice of the People' from Topic
TSCD679T "It was mighty!"
The Early Days of Irish Music in London

Three discs featuring a total of more than 100 vital
performances by, among others: Michael Gorman, Bobby Casey, Martin Byrnes, Julia Clifford. Jimmy Power, Nan Landers, Vincent Griffin, Edmond Murphy & Tommy McCarthy.

CD x 3 - £15.99 (plus P+P) Add to Basket

TSCD680T "It was great altogether!"
The Continuing Tradition of Irish Music in London

Three discs featuring 89 tracks with performances by, among others: Lucy Farr, Billy Clifford, Amby Whyms, Lamond Gillespie, Brian Rooney, Joe Whelan, Reg Hall, Karen Ryan & James Carty.

CD x 3 - £15.99 (plus P+P) Add to Basket
---
14.1.16
A long awaited re-release of a classic album
Early Ballads in Ireland 1968-1985
Twenty traditional singers performing rare ballads from the north and south of Ireland. Edited by Tom Munnelly and Hugh Shields this album was originally released on cassette in 1985.
CD x 2 - £11.99 (plus P+P) Add to Basket
---
7.1.16
Newest releases from: Fledg'ling, WildGoose & Fellside
English Songs
Billy Bennington, Walter Jeary, Jimmy Roger, Mollie Whittacker, Billy Cooper, Tommy Sparkes, Oswald Stammers, Charlie Philpot & Reg Reader
Dulcimer players from East Anglia - Archival recordings and a film of Billy Bennington.
CD + DVD - £15.99 (plus P+P) Add to Basket
---
23.6.15
CD - £11.99 (plus P+P) Add to Basket
---
19.6.15
New releases from Topic, Fledg'ling, Greentrax, Fellside and WildGoose
A wonderful new trio of Martin Simpson, Andy Cutting & Nancy Kerr with their debut album together.

FLED3097 Traditional songs from Rottingdean

CD re-release of the classic 1963 EFDSS LP of Bob & Ron Copper recorded by Peter Kennedy in the 1950s.

CDTRAX379 Tribute to William Hannah

The tunes of William Hannah (1891-1961), one of Scotland's premiere melodeon players, transcribed and played by virtuoso Luke Daniels

A new album from singer-songwriter Joe Topping described as a "cross between Ry Cooder, Woody Guthrie and Paul Brady"

Best known for his work in a duo with Gren Bartley and in the group Pilgims' Way, the talented fiddle player Tom Kitching strikes out on his own.

Gren Bartley is a gifted musician and lyricist whose style and flair as an 'expert fingerstyle guitarist' has put him at the top of his game.

WGS410CD Sideways
Moirai is a meeting of the musical minds of: Jo Freya (Old Swan Band Blowzabella), Sarah Matthews (Cupola) and Melanie Biggs (All Blacked Up).

Born on the Fylde Coast, with an Irish father, from an early age, Niamh Boadle has been immersed in both English and Irish song & music traditions.

WGS314CD Mr. Kynaston's Famous Dance Vol.1 & 2

The re-release of the popular double CD from Belshazzar's Feast which has been out of stock for some time.
---
26.2.15
We now take payment via Paypal
see the link on our checkout page
---
08.12.14
Downloads without the internet!
We had a request from one of our subscribers to sell him on a USB memory stick, the ten albums we have re-released as downloads, so he didn't have to download them.
We thought what a good idea and so we are offering this service to everyone!
How to buy - 10 x Download albums on a memory stick
These are the albums which were originally only released on cassette and never made it to CD, and there are printable labels, inlays and traycards available for them all.
Heart & Home

Lucy Farr

The Long Strand

Liverpool fiddlers

One of the Best

George Fradley

Always Ask An Expert

Sam Sherry

Greeny Up

Bampton Morris Dancers

Dartmoor Country Dance Party

Bob Can's Pixie Band

Men of Staithes

Fishermens' Choir

What A Lovely War

Various

Sailing Days

Stan Hugill

VT128DR Put Another Log on the Fire

Duncan Williamson
---
05.12.14
And Here's a catch up on this year newest releases from Topic, Fellside, WildGoose, Musical Traditions and Fleg'ling
Follow the blue hyperlinks for more information, ordering and track lists.
Newest releases from Topic
Songs of resistance, democracy and peace Various including: Ewan MacColl, Peggy Seeger, Norma Waterson, Pete Seeger, Louis Killen,

Anne Briggs & Martin Carthy,

First CD together of father and daughter.

Martin & Eliza Carthy

A splendid, intimate new recording from the finger-style guitar maestro.

Martin Simpson
Newest releases from Fellside
High Or Low
Their debut album of folksongs of the British Isles with driving banjo and guitar arrangements and close vocal harmonies.

Jimmy Aldridge & Sid Goldsmith

FECD264 Cabinet Of Curiosites
The Third remarkable album from Sam Pirt of 422 and Gary

Hammond of 'The Beautiful South'

The Hut People

BBC Horizon Award winner with his third album on Fellside.

Ewan McLennan

Music from a wide range of sources from this popular duo.

Greg Russell & Ciaran Algar

FECD261 The Frappin' And Rappin'

A new collection of songs, ballads and folk raps that could only have come from the pen of Pete Morton

England & Her Traditional Songs Vol. 2

A. L. Lloyd
Newest releases from WildGoose
Newest releases from Fledg'ling
---
12.8.14
And another cracking new CD from Ireland
PORCD020 NOTE FOR NOTE Mary MacNamara
A stunning new solo album from Ireland's greatest concertina player from East Clare.
---
2.6.14
A new wonderful new CD from Ireland
CRCD007 MAGNETIC SOUTH The Four Star Trio
Con O Driscoll (button accordion), Johnny McCarthy (fiddle) and Pat - Herring - Ahern (guitar) are the Four Star Trio and they make amazing music from the county of Cork!
---
10.4.14
Continuing our re-release of our classic back catalogue:
VT128DR PUT ANOTHER LOG ON THE FIRE - Duncan Williamson
'Songs and Tunes from a Scots Traveller' - Duncan singing ballads and songs and playing mouthorgan and jews harp as only he could.
This is a digital download only release with printable paper parts.
Plus four new mega CDs in the new 'Voice of the People' series: Available 28th April 2014 - but you can order now and we will send them out as soon as they arrive!
TSCD675 GOOD HUMOUR FOR THE REST OF THE NIGHT - Various
This latest addition to Topic's now-essential Voice of the People series features 60 recordings of traditional dance music from Northumberland and Cumberland.
Single CD
TSCD676D THE BARLEY MOW - Various
Astonishing field recordings and a film made in Suffolk by Peter Kennedy in the 1950s, a rich record of a community steeped in traditional song and singing.
CD + DVD (of the wonderful 1955 Blaxhall Ship film)
TSCD677T THE FLAX IN BLOOM - Various
A wide selection of traditional music from Ulster across three themed discs, from the pioneering recordings of 1952-3 by Peter Kennedy and Sean O'Boyle.
Triple CD
TSCD678 ORKNEY - Various
A selection of the ground-breaking field recordings of instrumental music in Orkney made by Peter Kennedy in 1955.
Single CD
---
7.3.14
New CD just out!
G&T001 BORROWED SHOES - PolkaWorks
Rollicking English dance music played with zest on melodeons, fiddles, hammered dulcimer, mouthorgan and piano from: Katie Howson, Jeannie Harris, Fi Fraser, Nina Hansell, Sue Harris and Gareth Kiddier
---
18.2.14
Another digital release from our back catalogue.
VT121DR WHAT A LOVELY WAR - Various
These remarkable recordings are a selection from the 120 and more songs in Roy Palmer's book. "WHAT A LOVELY WAR!" (Michael Joseph 1990) and they are sung by many of his original informants (almost all old soldiers) who relished the chance to sing these songs again. Contributors include: Gordon Hall, Hamish Henderson and Nibs Matthews.

This is a digital download only release with printable paper parts.
---
11.2.14
A new CD and two 'salty' downloads from the Veteran back catalogue
HOP009 THE PASSING MOMENT - Liz Giddings & Roger Digby
A first CD from the Dynamic fiddle and concertina duo with accompaniment from Ken Lees, Sue Lees, Martin Appleby and Ted Stevens plus four songs from Bob Davenport
VT112DR MEN OF STAITHES - Staithes Fishermens' Choir
Fisherman's Hymns and favourite songs sung by the North Yorkshire choir with piano accompaniment.
This is a digital download only release with printable paper parts.
VT127DR SAILING DAYS - Stan Hugill
Shanties and Sea Songs of the Mersey Shanty Man with chorus sung by Liverpool's Stormalong John.
This is a digital download only release with printable paper parts.
See the Digital Downloads page for more information about digital only albums
---
4.12.13
Christmas is coming and here's some suggestions to get you into the festive mood:
CSCD4 COPPERS AT CHRISTMAS - The Copper Family
John and Jill Copper, Jill's husband Jon Dudley, and The Young Coppers: Mark, Andy and Sean Barratt and Ben, Lucy and Tom Copper. Bob Copper was still well enough to record this album with us but sadly died in March 2004. Bob's father Jim and cousin Ron appear on the archive tracks. Booklet notes by Dr. Vic Gammon.
FLED 3060 CAROLLING & CRUMPETS - John Kirkpatrick
A remarkable journey through the English Midwinter in music and song. The customs and traditions of England at Midwinter yield a breathtaking array of dazzling riches. Accordion maestro John Kirkpatrick takes the listener through tunes celebrating Midwinter dance, rhymes of hope and luck-bringing, songs in honour of food and seasonal merriment and an original song all about the Nativity from the on-looking creatures viewpoint.
TSCD563 FROST AND FIRE - The Watersons
The original Frost & Fire album, a calendar of English ritual and ceremonial song, has been expanded with seven sacred songs by the later Watersons (from the 1977 album Sound, Sound Your Instruments of Joy), to make this remarkable collection of songs rooted in folk beliefs and rural practices.
FLEG 3006 THE HOLLY BEARS THE CROWN - Young Tradition with Shirley Collins
A collection of seasonal songs from some of the finest voices of the 1960′s English folk revival. The majestic, uplifting vocals of the YOUNG TRADITION – Heather Wood, Peter Bellamy and Royston Wood – are joined by Shirley and Dolly Collins.
FTSR5 SEASONS, CEREMONIES AND RITUALS - Various Artists
The calendar in traditional song. This CD follows the seasons with songs about the seasons or songs connected with festivals and rituals - from harvest to pace-egging.
---
19.11.13
Up-date of new releases added to our catalogue in recent months
TSCD823 THE FULL ENGLISH - Fay Hield, Seth Lakeman, Martin Simpson, Nancy Kerr, Rob Harbron, Ben Nicholls
The Full English is a groundbreaking project sponsored by the English Folk Dance and Song Society that draws together for the first time the early 20th century folksong collections resulting in the most comprehensive searchable database of British folk songs, tunes, dances and customs in the world. To mark the launch of the project, folksong scholar and acclaimed singer Fay Hield has assembled The Full English band, pulling together half a dozen of the top talents on the English folk music circuit.
TSCD822 & 12TS822 IT WON'T BE LONG – Linda Thompson
Won't Be Long Now is Linda Thompson's first album in six years and is a return to her folk roots and a bit of a family affair – featuring a duet with former husband Richard Thompson, regular contributions from their children Teddy and Kami, and grandson Zak Hobbs. (Available on CD and vinyl LP)
FECD259 DOWN IN OLD DOLORES - Sara Grey
"Any new record from the unforgettable Sara Grey is a cause for celebration" claimed fRoots magazine whilst R2 magazine described her as "one of the finest exponents of American Old Time music". The highly respected Sing Out magazine expanded on this saying Sara has "a vast repertoire and a deep understanding of the songs she sings".
FECD258 A MARITIME MISCELLENY - Hughie Jones
Hughie Jones, formerly of the now legendary folk group, The Spinners, returns with his fourth CD for Fellside. Hailing from Liverpool it is only natural that songs about the sea would take a major role in his repertoire and Hughie regularly sings at Maritime festivals both here and in the USA. This new collection has songs written by Hughie, songs from other songwriters, reworkings of old themes sitting alongside old favourites.
FECD257 THE LIBERTY TO CHOOSE - James Findlay, Bella Hardy, Brian Peters, Lucy Ward
A Selection of songs from the new 'Penguin Book Of English Folk Songs' (originally published in 1959) compiled by Ralph Vaughan Williams and A. L. Lloyd which became the folk singer's 'bible'. Under the musical direction of the respected musician and singer, Brian Peters we have assembled three award winning singers who are at the forefront of the current folk scene.
FECD256 WINTER FIRES - Gren Bartley
Following hard on the footsteps of his previous album - FECD247 ("A quiet triumph" fRoots magazine) - Gren takes another leap forward employing his renowned guitar skills, poetic lyrics and subtly powerful voice with this stunning collection of new songs. "As an acoustic finger picking guitar and banjo player he has few if any equals in his age group; as a rooted-in-folk songwriter he's developed an alarmingly good canon of work" R2 magazine.
FECD255 EMBERS - Joe Tilson
After years on the Punk scene as a member of Random Hand, Joe (son of Steve Tilston and Maggie Boyle) makes his debut as a songwriter and solo performer.
WGS399CD WRECK OFF SCILLY - Andy Clarke & Steve Tyler
Andy Clark is a fine singer and accomapanist and is joined by Steve Tyler an accliamed hurdy gurdy player.
FLED3094 OBERLIN 1968 - The Young Tradition

The live reputation of the mighty Young Tradition lives long in the memories of all who heard them during their brief career. Live recordings were thought not to exist until, 45 years later, an American fan remembered the reel-to-reel recording he'd made at Oberlin College on 17th November 1968. Carefully restored, these tapes are now released by Fledg'ling Records on CD.
---
30.8.13
New Veteran downloads now available
Continuing the re-release of our back cassette catalogue as digital downloads, four new ones are now available. All have printable paper parts available as PDFs as do all our 'digital only' releases. See the Digital Downloads page for more information.
Songs, dances and reminiscences from Francis Shergold
and Bampton Traditional Morris Dancers
VT113DR 'A Dartmoor Country Dance Party'
Bob Cann's Pixie Band
George Fradley - Songs from Derbyshire
VT118DR 'Always Ask An Expert'
Sam Sherry - '60 years of Lancashire entertainment'
---
Have look at the Amazon page now!
---
10.5.13
pages which will take you to our new Downloads Page. There you will find search widgets for iTunes (U.K. & U.S.A) and Amazon MP3 (U.K. U.S.A. & Germany).

These linked widgets include a code for our associate IDs. This gives us a small fee every time you use the links and does not cost you any more.

Please use them whenever you are looking to a buy any downloads.

To search for available downloads from iTunes or Amazon for albums on this page click here

Useful tip: Highlight and copy the name of the album before you click to our downloads page.

Of course for Veteran downloads you will find specific buttons on each album's page and again our associate IDs are embedded.

Please use these to buy downloads of our albums.
---
8.3.13
All Veteran label CDs
are now cheaper from us
than from Amazon.
Read more on our offers page
---
25.2.13
Two new Veteran digital downloads with printable paper parts.
Yes you can now download these and our other 'download only' albums, burn them onto a CDR and then by following the links you can print from a pdf an inlay, traycard and label for each.
Heart & Home
25 tracks from the legendary Galway fiddle player Lucy Farr. Originally release in 1992 on cassette only
The Long Strand
Three great fiddle players from Liverpool, Sean McNamara, Eamon Coyne & Peggy Peakin. Originally release in 1992 on cassette only
These and all our digital downloads now have direct quick links to iTunes and Amazon download pages.
---
17.12.12
The whole of the Fledg'ling label has now been added to this web-site. Follow the blue link and find classic and award winning CDs by a host of artistes including: John Kirkpatrick, Home Service, Shirley & Dolly Collins and Fotheringay.
---
7.12.12
New additions our websites
CDA011 The Little Ball of Yarn
A new CD from the Fife Traditional Singer's Festival which includes: John Valentine, Elizabeth Stewart, Pete Shepherd, Jimmy Hutchinson, Emily Portman, Brian Dawson and Len Graham.
and from Ireland on www.veteran.ie
By Hook or By Crook

The Tin Sandwich Band are

John & Pip Murphy (mouthorgans) Benny McCarthy (melodeon) and Donal Clancy (guitar)
RTEDVD157 Come West Along the Road Vol.4
More amazing archive footage from RTE television programmes.
---
7.11.12
New payment method
You will notice some differences in our payment process.
HSBC is closing down its Secure ePayments and is now adopting globalpayments administered by Realex.
There is actually no change in the system and it is still one of the safest ways to pay on the internet as it doesn't involve any third party involvement; you actually pay straight into our merchant bank.
We remain fully compliant with PCI DSS (Payment Card Industry Data Security Standards). Our computer system is regularly remotely scanned by Security Metrics to check that we don't have any security vulnerabilities.
---
15.10.12
Just released on Veteran
John & Tim Lyons
Easy & Bold
John and Tim Lyons have been involved in traditional music for much of their lives although they have rarely sung together. They have now settled back home and John's children are continuing their musical tradition. They are rightly considered two of Ireland's finest traditional singers.
---
24.8.12
Big news for 2012!
All Veteran CDs are now available as MP3 downloads
On each Veteran CD page you will now find a link to iTunes where you can buy a full CD download for as little as £7.49 or single tracks for 79p.
What this also means is you can now listen to a sample of every track on every CD in our catalogue.
For more information have a look at: digital downloads
---
20.8.12
New additions to www.veteran.ie
MUSCD009 Louth Mouths from Drogheda
Some remarkable songs collected in Co. Louth sung by Sean Corcoran, Donal Maguire and Gerry Cullen.
Len Graham is one of Ireland's best known traditional singers who has gained an international reputation, not only for his inimitable singing style, but also for the breadth of his knowledge of Irish folk music.
Len Graham recorded live in concert at various events during 2009
---
27.7.12
We now have a new website which specialises in Irish traditional music and songs.
Eventually this site will just contain English and Scottish material and all the Irish content will be removed.
More importantly the new site allows us to included hundreds more CDs, with even more being added over the coming months.
Have a look today and check out the pages on Fiddle, Uilleann Pipes, Flute, Tin Whistle, Button Accordion, Melodeon, Concertina, Mouthorgan, Banjo, Harp, Bodhran, Ceili Bands, Duos, Groups, Songs sung in English, Songs sung in Irish, Storytellers, Compilations and DVDs.
---
12.6.12
Free CDs
There is now a free Veteran or Kyloe CD available on our Offers page.
---
2.5.12
Two more great reviews of VTC10CD Stepping it out again! have just been added from 'The Living Tradition' and 'Mardles'.
---
30.4.12
Postal Prices
As you will know today there has been a dramatic rise in postal charges from Royal Mail.
We have had to think long and hard about this over the past week and we have decided that we now have to change our pricing from 'incl. U.K. P+P' to a price where P+P is added.
We have actually reduced our prices across the web-site by £1.00 per item which was the P+P element and now P+P will be added at checkout.
This means that we have not increased our actual CD prices for a decade!!!
Also we have now instituted banded postage prices on our shopping cart so the more you order the cheaper the postage becomes. You could actually be paying less in the future, particularly if you are ordering from outside the U.K.
May Madness Sale
As the 'Summer is a-coming in Oh' (if a little wet!) we are offering you a massive spring sale with a reduction of 10% on everything you order, but there is a time limit, so order now.
Have a look at our offers page to get the promotional code - Offers
---
18.3.12
The latest news on the Topic 'Voice off the People' CDs is the release date has been put back again to 9th April, and we have the first batch of, rather good, reviews for our newest release VTC10CD Stepping it out again! with the national magazine Songlines saying:
"The variety and quality of these field recordings from the last quarter of the 20th century makes this a nigh-on essential purchase for lovers of traditional songs."
and the regional magazine Shreds and Patches enthuses:
"The presentation, as with all Veteran products, is first-class. The content, though, is (even by Veteran's standards) special. For an extra ordinary snapshot of what drives collectors in their work, you cannot get better than this."
To read the full reviews follow this link: Read VTC10CD reviews
Next a rake of new (and old) Irish CDs have just been added (re-added) to our catalogue.
First off is a remarkable CD from two young anglo concertina players Jack Talty (Co. Clare) & Cormac Begley (Co. Kerry) playing a whole range of concertinas in a variety of sizes and keys. With so many memorable tunes this is one of the best CDs we've heard for a long time.
Second is a new CD from Dublin singer Jerry O'Reilly with another fine set of songs sung in his own distinctive style.
And finally we have at last got, back in stock, the CDs from the concertina player and piper Tommy McCarthy and family, plus three others we have not listed before.
Tommy McCarthy Back in stock

Tommy's son - also Tommy - and daughters Jacqueline, Marion and Bernadette uphold the family tradition with some great Clare music. Back in stock

MMCD53 The Hidden Note

Jacqueline McCarthy D

ebut solo recording of concertina player. Her family - Tommy Sen., Marion, Bernadette and Tommy Jun. - are also featured on the album.

MMCD51 The Wind Amongst the Reed

Tommy Keane & Jacqueline McCarthy

Uilleann pipes and anglo concertina as a duet.

Tommy Keane debut solo Uilleann piping album includes the first sighting of a musical duet with his wife Jacqueline McCarthy on concertina.
---
2.2.12
Up to date news about the new 'Voice of the People'
We can now confirm the the official release date for the first four of the new Topic 'Voice of the People series is Monday 26th March (a little later than expected). Below you will find a link to the track listing and list of the performers for each. All four will be packaged in slipcases with extensive booklets of notes.
Order now to get yours on (or even before!) the release date.
TSCD671 You Never Heard so Sweet
Songs by Southern English Traditional Singers. Selected & presented by Shirley Collins from classic recordings made in the 1950s by Peter Kennedy & Bob Copper.
Ned Adams, Joe Spicer, Lily Cook, George Maynard, Noah Gillette, Bob & Ron Copper, George Burton, Lily Cook, Luther Hills & Mark Fuller, Jim Barrett, Jim Swain, Turp Brown, Fred Hewett, Mrs. Hewett, George Attrill, George Maynard, Enos White, Jim Copper, Gladys Stone, Luther Hills with Mark Fuller, George Spicer, Harry Upton, Lottie Chapman, Frank Cole, Albert Beale, Bob & Ron Copper.
Songs by Southern English Gypsy Traditional Singers. Selected & presented by Shirley Collins from classic recordings made in the 1950s and 1960s by Peter Kennedy.
Phoebe Smith, Tom Willett, Janet Penfold, Rebecca Penfold, Charlie Scamp, Mary Fuller, Wally Fuller, Sheila Smith, Tom Willett, Rebecca Penfold, Jack Fuller, Wally Fuller, Chris Willett, Jack Fuller, Rebecca Penfold, Chris Willett, Wally Fuller, Carolyne Hughes (29 tracks), Celia Warren, John Hughes, Carrie Hughes, John Hughes.
TSCD673T Good People, Take Warning:
Ballads sung by British and Irish Traditional Singers. Selected & presented by Steve Roud from recordings made in the 1940s, 50s and 60s.
Bob & Ron Copper, Jean Elvin, Maggie Chambers, Bess Cronin, Paddy Doran, Ben Butcher, Maggie Stewart, Phil Tanner, Jeannie Robertson,
Gabriel Figg, Sarah Makem, Lucy Stewart, Thomas Moran, Jim O'Neill, Mick McAlinden, Maureen Melly, Sam Larner, Phoebe Smith, Margaret Jeffrey,
Harry Cox, Mary Toner, Harry List, Dodie Chalmers, Gladys Stone, Seamus Ennis, Paddy McCluskey, Lucy Stewart, Jim Copper, Jean Mathew,
Paddy Grant, Thomas Moran, Ethel Findlater, Harry Upton, Mary Doran, Joe Thomas, Dot Foubister, Michael Gallagher, Jim O'Neill, Charlotte Higgins,
Maggie Chambers, Peter Donnelly,Togo Crawford, Mary Anne Stewart, Emily Bishop, Joseph Higgins, Michael Gallagher, Jean Mathew, Joe Moran,
Fred Jordan, George Bloomfield, Mary McGarvey & Leslie Johnson.
Sarah Makem - Irish Traditional Singer.
Selected & presented by Rod Stradling from classic recordings made in the 1950s and 60s.
---
1.12.11
A new exciting CD on Veteran.
VTC10CD Stepping it out again!
'traditional folk music, songs and stories from England & Ireland'.
These recordings were made by John Howson between 1975 and 2000 and come from his large collection which is now housed at the British Library's National Sound Archive. They include some remarkable performances which have, surprisingly, eluded release on CD until now. Here is a vivid insight into the diversity of traditional folk songs, tunes, stories and stepdancing in rural and urban England and Ireland. Performers include: Jimmy Lynch, Tom Smith, Septimus Fawcett, Emma Vickers, Brian & Darren Breslin, Jack Stannard, Harry Litherland, Sarah Anne O'Neill, Reg Pratley, Denys Troughton, John Campbell, David Savage, Eli Frankham, Lucy Farr & Cyril Barber.
---
28.11.11
Lots of new additions to our catalogue. Click on the album /book /DVD title to find out more about it including track listings.
CDAH009 Drive Sorrows Away Sussex singer Bob Lewis recorded live at the 2009 annual FifeSing in Scotland .
For some time we have been awaiting news, from Topic Records, about the new 'Voice of the People' series, following the highly successful first twenty CD collection. The first four of the new series have been announced with a release date of February 2012. More details about the each album will appear on our web site as it is made available. We are quite happy to take advance orders for them to enable you to receive them at the earliest possible opportunity, but please don't expect them before the February release date.
TSCD671 You Never Heard so Sweet - Songs by Southern English Traditional singers
TSCD672D I'm a Romany Ria - Songs by Southern English Gypsy Traditional singers
TSCD673T Good People, Take Warning: Ballads Sung by British and Irish Traditional singers
TSCD674 The Heart is True - Sarah Makem - Irish Traditional singer
IRB4 All the Days of his Life
Songs, Stories and Memories
We are pleased that the The Irish Traditional Music Archive have produced this outstanding hard back book of the life and the songs of the great Co. Derry
singer Eddie Butcher which comes with a separately package three CDs of recordings made the late Hugh Sheilds. Including 67 previously unpublished songs!
(Hardback book with CD x 3 - £40.99 + additional postage due the weight of the book and CDs)
This packaging is now only available on special order due to the cost of the postage - email info@veteran.co.uk
A re-release of the first recordings of Eddie Butcher made by Hugh Sheilds and produced as an EP in 1969. Just four songs, but they should be in everyone collection!
William Mullaly was the first and one of the best Irish concertina players to issue commercial records. His discs, made in the United States in the 1920s, have been newly remastered for this reissue CD and it is now accompanied by a 60-page illustrated booklet.
Eagerly awaited release of a double CD of fiddle player Danny Meehan, a stalwart of the London Irish scene who hails from near Mountcharles, Co. Donegal.
We have had difficulty sourcing the RTE label, but the problem has been resolved and we now have in stock (at a lower price!) all of their current traditional music CDs
including the re-issue of early recordings of piper, singer and storyteller Seamus Ennis.
RTEDVD148 Come West Along the Road Vol.3 'Irish Traditional Music Treasures from RTE TV Archive 1960s -1980s'.
Vol.1 and Vol.2 of this superb DVDs series are back in stock and now at a lower price and we are please now to be able include Vol. 3 in our catalogue.
The seventh volume of recordings from the Fife Traditional Singers Festival from the 2010 event. Guests include Geordie Murison, Sheila Stewart, Chris Coe, Joe Aitken, Phyllis Martin and Jeff Warner.
---
14.7.11
A new double DVD from England and a new triple CD from Ireland.
BFIDVD01 Here's a Health to the Barley Mow
Just arrived a new DVD set of archival films featuring English dance, song and calender customs, including the 1950s film of Blaxhall Ship 'Hear's a Health to the Barleymow' and Alan Lomax's film of Padstow May Day 'Oss, Oss Wee, Oss'. 43 films on two DVDs plus a 58 page illustrated booklet. Amazing!
A new 3 CD album from the ever impressive Cairdeas na bhFidiléirí label, featuring the fiddle music of legendary Néillidh Boyle from Dungloe, Co Donegal. Includes a 36 page booklet.
---
30.6.11
New from Scotland.
CDTRAX9024 Scottish Traditions 24
A new addition to the Greentrax 'Scottish Traditions' series has just arrived, which features songs and ballads from Perthshire recorded in the 1950s. 15 singers include Belle Stewart, Sheila Stewart and Willie MacPhee.
---
13.5.11
Lots of new great reviews have been added to the site for the most recent Veteran releases:
VT135CD The Fox & the Hare - VT157CD O'er Lang at the Fair - VT156CD With thanks - Le buíochas
Have read and you might fancy one of them!
And there is great news for aficionados of Irish Music and singing!
We have, until now, had difficulty sourcing CDs from the classic Irish label Gael Linn but we've cracked it! So we have now included a first selection of their on the website including a new exciting re-release:
GCEFD161 Michael Coleman 1891 -1945
At last the classic recordings of the finest Sligo fiddler ever are available again! 48 tracks of archival magic recorded in the 1920s in America when he was at his best.
Check out what else is currently available from the Gael Linn label on the site
---
8.10.10
Five new CDs of Irish songs and music have been added to our catalogue.
The first CD from the remarkable young London based traveller singer Tommy McCarthy.
Donegal singer Rita Gallagher with an excellent double CD of unaccompanied songs.
WMCD001 Echoes of Sliabh Luachra
Flute player Billy Clifford was a stalwart of the London Irish scene in the 1950s and 60s along with his mother and father John and Julia Clifford. This new solo CD is being met with great acclaim.
A double CD of rare recordings of the great Co.Clare piper Willie Clancy.
Four CD set of music and song from a master of traditional Irish mouthorgan player, Eddie Clarke.
---
5.10.10
A new CD from Scotland
CDAH008 There's Bound to Be A Row - A fifth volume of songs from the annual Fife Traditional Singing Weekend.
---
30.9.10
Five new albums from England released during the Summer.
TECD161 Absolutely Classic - The Music of William Kimber A welcome return of this classic CD which includes some archive film footage.
HEBE006 Open on Sundays - Duck Soup Dan Quinn's melodeon and songs accompanied by an array of unexpected instruments.
ATT001 Eloise - Ralph Jordan Duet concertina maestro with his first solo CD.
---
25.7.10
It's arrived at last! Our new CD of Northumbrian smallpipes and concertina.
Rob Say is one of today's foremost performers of traditional music from the North East of England, and on his new CD he is joined by piano player Will Chamberlain and another champion piper Andy May.
---
12.6.10
It's Summer Price Crunch Time!
Yes, we have cut the internet prices of the Veteran catalogue for the Summer.
All single Veteran CDs are are now £11.95 and doubles are £14.95. These prices include postage in the U.K.
If you're outside the U.K. then you also get cheaper postage, as our postage is calculated by a percentage of the cost of the order.
This is cheaper than anywhere else on the internet. If it is not, then please tell us.
Also new on the website are reviews of Roisin White's CD VT156CD With thanks - Le buíochas, which you can now also get at the Summer Crunch price.
---
27.5.10
The words of the songs and new reviews have been added to the VT115CD As I went to Horsham and VTDC8CD Many a Good Horseman pages.
---
7.4.10
Two new CDs and a DVD from the North East of Scotland
The first two are tributes produced by Aberdeen University's Elphinstone Institute, to the great Scottish ballad singer Stanley Robertson who sadly died in 2009.
A thirty five track double CD, of Stanley's best ballads and songs, some well known and many quite rare. Comes with a 32 page booklet.
A DVD of six of Stanley's songs filmed at the famous Aberdeen pub, The Blue Lamp by award winning director Mark van Hugten.
The third continues the popular series from Sleepytown Records of Aberdeen
SLPYCD012 The Bothy Songs and Ballads of North East Scotland Volume Four
Another selection of songs from some of the finest ballad singers including several with accompaniment and four archive tracks.
---
3.2.10
Two new Irish fiddle double CDs have just been added to our catalogue.
The first features the legendary Donegal fiddle player Vincent Campbell who has been heard on compilation CDs like 'The Brass Fiddle' but this is the first full album of him There are 86 tracks recorded between 1962 to 2009. The six album from the excellent specialist label Cairdeas na bhFidiléirí.
The second CDs come from West Clare and features the famous, well respected, fiddle player Junior Crehan. We knew of the existence of this album but we had been unable to source it. On a trip to Miltown Malbay, Co. Clare last weekend to launch our new Roisin White CD (follow this link to our About Veteran page to see photos of the launch) we met Ita Crehan and we now have her father's CDs in stock.
MJC1908 The Last House in Ballymakea
Junior Crehan (1908-1998) was recorded in variety of settings over many years and included on this double CD he is also joined on several tracks by family members and musician friends. As one reviewer said,
'Listening to this CD is a must. Junior's soothing voice telling stories and his tranquil music is a legacy for us all'.
---
1.12.09
The first brand new release on Veteran for some time:
VT156CD With thanks - Le buíochas
The long awaited new CD from one of Ireland's traditional singers Roisín White. Featuring many songs which have been rarely heard before. Just in time for Christmas!
---
6.11.09
New releases from Topic
As part of their 70th year celebrations Topic records have re-released for the first time on CD seven of their most influencial albums,
TSCD126 Louis Killen, TSCD358 Jackie Daly, TSCD427 Alistair Anderson, TSCD582 Peter Bellamy, TSCD583 The McPeake Family, TSCD576D Ewan MacColl and the one we have been waiting for:
TSCD581D I Never to many posh dances. Sussex's anglo concertina player Scan Tester's seminal album which we was originally released on vinyl and then produced on cassette by Veteran which we can now offer on double CD.
---
23.9.09
Two new collections from Veteran and Topic
VTC8CD Many a Good Horseman is, at last, available on double CD.
The collection tracks John Howson's survey of traditional music making in Mid-Suffolk and includes some archival recordings made as early as 1958. Originally released as a double cassette the new production, which has been digitally re-edited and enhanced, consists of two 39 track CDs each lasting 75 minutes, and comes with a new 32-page booklet, which includes biographies and photographs of each of the performers, as well as extensive notes about the songs and tunes.
An amazing production to celebrate Topic's 70th year as an independent record company, consisting of 7 themed CDs presented in a 10 inch square hardback book which is packed with information and 100s of illustrations
---
17.8.09
Two new CDs, a tune book and a DVD that nearly got away!
The Green 'Un - Limited edition solo CD by Katie Howson. 24 tunes from England, Ireland, Quebec and Australia played on an Eric Martin D/G two-row.
SARK001CD Sark Voices - Rare archival recordings from Sark in the Channel Islands.
ENB33 Never on Sunday - manuscripts from 19th century West Country village church band
The has been in stock for a little while but for some reason it never made it onto the web site.
Sam Sherry - A Memorial Compilation - 3 DVD set celebrating the life of Lancashire clog dancer and Music Hall artiste.
---
18.6.09
At last (I hear you say!) we have a search engine on the website and to find out more have a look at: help with searching
and there are two new CDs from Scotland and one from England in stock.
CD AH007 Grand to be a Working Man - A fifth volume of songs from the annual Fife Traditional Singing Weekend.
CDTRAX 335 - Hector MacAndrew - 'Legend of the Scots Fiddle'
HEBECD005 Thicker than Water - The Mighty Quinns: Dan Quinn and his son Matt's debut CD.
plus two new English books which passed us by, but we now have available.
ENB30 The Elliotts of Birtley - A history of the famous singing mining family by Pete Wood.
ENB31 The Coleford Jig - A collection of traditional Tunes From Gloucestershire compiled by Charles Menteith and Paul Burgess
---
20.5.09
Apart from Veteran and Kyloe labels and the hand-picked selections on our English, Scottish and Irish pages we now also offer the whole catalogues of three other CD labels. Click on the links to see them:
Topic Records Catalogue
Fellside Records Catalogue
Watch this space there will be more to come!
---
31.3.09
It's been a slow start to the year as far as new releases are concerned, but keep watching this page as we are just about to announce a massive increase in the number of CDs that will be available from us.
What we have had to do this year is comply to a new international initiative called PCI DSS (Payment Card Industry Data Security Standards). The aim is to ensure that all companies who take credit /debit cards on the internet us a computer that can not be compromised by a hacker who is looking for card details.
Our PC has now been remotely scanned by Security Metrics and has been found to have no security vulnerabilities. Scanning will now be carried out regularly to ensure that we continue to be compliant.
---
6.12.08
Back in stock is one of our most popular (double) CDs.
VTD145CD A Shropshire Lad - Fred Jordan
---
24.11.08
Our Christmas /Winter offer is here again. Have look at our offers page and pick up some free CDs !


- and don't forget the Copper Family's Christmas CD, which missed last year's festive season but is certainly in time for this year's!
This was Bob's last recording with all the current singing Coppers and the CD also includes an archive track of Jim and Ron Copper.
- also while tidying our stockroom we found a box of Songs Sung in Suffolk books. They have slightly marked covers but are actually in very good condition. We have certainly seen and bought books in much worse condition from book shops. We only have 40 copies up for grabs so it is first come first served! At a knock down price of course.
---
10.11.08
A new release of singing from Ireland plus two new concertina albums
CRCD04 Down From Your Pulpits, Down From Your Thrones!
Jerry O'Reilly sings songs he's picked all over Ireland during over fifty years of singing and he has gathered together singing associates including Niamh Parsons, Maire Ni Chroinin, Jim McFarland, Tom Creen as the Goilin and accompanists Con 'Fada' O'Drisceoil (accordion), Aogan O' Loinsigh (concertina) and Pat 'Herring' Ahern (guitar).
After the success of 'Anglo International' last year Roots records have now produced a triple CD set featuring players of the English concertina.
FRRR 12 Masters of the Concertina
This is the welcome re-release of two concertina LPs on one budget CD. Originally on the Free Reed label and featuring Gordon Cutty on 'A Grand Old Fashioned Dance' and Tommy Williams on 'Springtime in Battersea'. The new CD includes bonus interview tracks.

---
21.7.08
Two new releases from Ireland and two from Scotland
One of the finest donegal fiddlers Frank Cassidy recorded between 1946 and 1967, including duets with the great John Doherty.
CCEM001 Music From The Reeds
Multiple All Ireland Champion Noel Battle plays a wide variety of tunes on, the often neglected instrument in Irish music, the mouthorgan

SDP09 King of the Button Box - Volume Two
A second double CD of the master of the button box Jimmy Shand with recordings made between 1935 and 1951.
A forth volume of songs from the annual Fife Traditional Singing Weekend including, Elizabeth Stewart, Duncan Williamson and Jock Duncan.
---
1.6.08
After a quiet period for Veteran releases we have two new exiting releases.
The first features two of the finest traditional singers to have come out of Sussex, mother and son Mabs and Gordon Hall - VT115CD As I went down to Horsham. This new production includes 12 unreleased tracks and some tracks which been released before on cassette, plus a 24 page booklet which contains much previously unknown biographical information and many unpublished photographs.
A must for anyone interested in traditional English singing.
Second comes a re-release on CD of the seminal album of 'Melodeon players from East Anglia' which was previously only available on double cassette with the catalogue number VTVS05/06.
The new double CD version is VTDC11CD The Pigeon on the Gate and includes 111 tracks plus a 24 page booklet with photographs and biographies of the musicians. There has been much demand for this album to be released on CD.
---
12.5.08
Hot news this month is that Kyloe Records are now under our wing and are now exclusively distributed by Veteran. If you've missed this excellent set of releases from Northumberland and Scotland then it it is time for you to discover them.
Have a look at the Kyloe Catalogue page
Recently added to our catalogue are CDs of two very different squeeze box players from England.
Norfolk's Tony Hall with his our brand of melodeon playing and comic songs.
and fine anglo concertina playing from Sussex's Will Duke
and two releases of traditional singing from Ireland.
The Clare Festival of Traditional Singing took place in Ennistymon from 1990 to 2002. Tom Munnelly, who passed away last year, recorded each of these festivals and this CD features some of the fine singers who took part between 1991 and 1999,
FRRR 08 Ballads and Songs of the north of Ireland
Re-release of two classic 1975 Free Reed LPs on one CD. Featuring Eddie Butcher and Joe Holmes & Len Graham
Budget price.
---
2.4.08
Four new releases from Ireland
PPCD004 Songs of Irish Travellers
Originally released in 1983 on cassette. It was always a popular album when we stocked it then and it is good see it available again on CD with large informative booklet.
BADVD01 Irish Traditional Step Dances
A new DVD from Michael and Celine Tubridy which teaches the intricacies of old time step dancing, with music provided by Michael's superb flute playing.
CCF38CD Tulla Ceili Band - 60th Anniversary Collection
The seminal Clare band celebrate 60 years of playing some of the best ceili music around.
BallinamereCD01 The Ballinamere Céili Band
Archive recordings of the Co. Offally band which was formed in 1947. The band played live on Céili House for 10 years in the 50's and had a huge influence over traditional music all over Ireland.

---
15.2.08
Two new CDs from the Copper Family
The Copper Family celebrate Christmas. Although it missed last years festive season it is certainly ready for this years, and for Copper Family fans it is essential listing at any time of the year. Includes an archive track of Jim and Ron Copper.
The Young Coppers' first album, 'Passing Out' heralds the beginning of the next generation of the Copper Family. This is their long awaited debut CD and it certainly come up to expectations. Available from 25th February - Order now!
---
21.1.08
To start the new year we have two new DVDs from Ireland.
The first celebrates the 10th series of the classic Irish television programme.
RTEDVD113 Come West Along the Road Volume 2 features more well known and not so well known luminaries from the Irish traditional music world including; The Dubliners, Paul Brady, Planxty, Mary Brogan, Kevin Burke, Peader O'Loughlin & Paddy Murphy, Triona Ni Dhomhnail & Liam Rowsome, Joe Burke & Paddy Glackin, Bobby Gardiner, Seamus Ennis and the Bridge and Kilfenora Ceili Bands.
While second is comes from Cairdeas na bhFidiléirí (friendship or association of fiddle players). CNFDVD001 The Couple Dances of Donegal shows couple and house dances from all over Donegal. Each dance is demonstrated and background information is proved via interviews with dancers and musicians who include the Campbells, Danny Meehan, Ciaran ó Maonaigh and Aidan O Donnell.
---
28.12.07
Here is the tune book that many have been waiting for!
ENB29 Before the night was out ...
Traditional polkas waltzes, hornpipes, schottisches and jigs from Suffolk and Norfolk transcribed from recordings of more than 20 different melodeon, fiddle & dulcimer players. Plus biographies, photographs and contextual information about traditional music in East Anglian.
---
20.11.07
Offers! Offers! Offers!
Our Christmas offer is here again and also if you missed the deadline for our late summer offer we have extended it into the winter so there are now three different deals available to you now!
Have a look at our offers page.
---
16.11.07
A rake of new titles have hit our shelves this month.
From England two books and a CDR collection:
ENB27 Willaim Winter's Quantocks Tune Book
A great tune book containing 376 tunes selected from the manuscript of Somerset fiddle player William Winter, (1774-1861). The accompanying CD contains a selection 32 tunes, played by Rob Harbron (concertina), Miranda Rutter and Nancy Kerr (fiddles), with Tim van Eyken (melodeon).

ENB28 The Bosun's Locker
Stan Hugill's collected articles, published in Spin magazine between 1962 & 1973. They contain salty tales plus over seventy sea songs & shanties with many illustrated with Stan's own line drawings.
MTCD345-7 Down by the Riverside
3-CDR set of songs, ballads and tunes from Gloucestershire Gypsy family the Brazils.
From Scotland two new CDS
CD AH005 The Last of the Clydesdales
84 year old Gordon Easton is from the Blackhills of Tyrie near Fraserburgh, where his family has crofted for generations. He learned many of his old songs from his mother and grandmother and is well-known for his fiddle, jew's harp and 'moothie' playing, not to mention his considerable skills as a 'diddler'.
The third collection of Old Songs and Bothy Ballads recorded the annual Fife Traditional Singing Weekend
And for Irish music lovers three astounding new releases
BH003CD The Spirit of West Clare - Bobby Casey
One of the greatest fiddle players to come out of Ireland, Bobby Casey (1926-2000) was born near the Crosses of Annagh, Co. Clare. He moving to London in 1952 and exerted enormous influence on London's traditional Irish music scene. In the late 60s Bobby featured on the seminal album 'Paddy in the Smoke' and the music on this new CD was recorded at around the same time.
CNF004 Tradititional Fiddle Music from Donegal - Con Cassidy
More great Donegal fiddle playing in the Cairdeas series. This time from one of the finest players from that county, Con Cassidy.
AnClar 06 The Clare Set
The new definitive 6-CD archive of Concertina Traditions of Co Clare recorded in the 1970s including: The Russell Family, Bernard O'Sullivan & Tommy McMahon, Chris Droney, John Kelly amongst others.
---
10.8.07
Late Summer offers on Veteran CDs!
Check out our offers page now.
---
15.6.07
HSBC Secure ePayments wins annual Credit Card Awards award.
for "Best security /anti fraud development 2007"
So our credit card payment system is now more secure than ever!
But if you ever have any problems using this system please have a look at the following link: understanding cookies.
---
22.5.07
Just released a new CD from Veteran!
Here is our first release of 2007: VT155CD Norfolk Bred featuring the Norfolk horseman Ray Hubbard. It is a CD of comic songs and stories, plus tunes, songs and recitations Ray has gathered during over fifty years of playing and singing. Ray was born into a musical family and at the age of 74, his particular style of traditional entertainment is still in great demand.
---
6.4.07
Happy Easter to you all, and to help you enjoy the weekend even more, we are offering 5% discount on all orders made over this weekend.
Just make your order now and the discount will be deducted.
This offer finishes on Tuesday 10th April
---
5.4.07
We've not come across many new releases recently but here's a couple of new Scottish ones and and an Irish re-release which puts the first DVD into out catalogue
CD AH003 For Friendship and for Harmony
A second volume of songs from the annual gathering - the Fife Traditional Singing Weekend. Singers include Joe Aitken, Norman Kennedy, Sheila Stewart, Louis Killen, Stanley Robertson and Elizabeth Stewart.
A double CDR (for the price of one) of the legendary box player Jimmy Shand recorded when he was at the height of his fame between1945 and 1956.
RTEDVD99 Come West Along the Road
2 hours 20mins of traditional music from the archives of RTE now on DVD. Including Denis Murphy & Julia Clifford, Darach Ó Catháin, Liam O'Flynn, Planxty, Tulla Ceili Band, Paul Brady, The Dubliners and Joe Cooley to name but a few.
---
26.1.07
IRB2 The Spoon Murder and other mysteries
Wonderful witty songs written by Con Ó Drisceoil from Cork. He is also of course the great box player who leads the Four Star Trio.
Many of these songs have now been absorbed into the Irish tradition. The package includes a hard-back book and a CD of Con singing the songs. Highly recommended!
---
30.11.06
ENB24 Traveller's Joy
Songs of English and Scottish Travellers and Gypsies 1965-2005
A superb new book compiled by Mike Yates with musical transcriptions by Elaine Bradtke and editorial assistance by David Atkinson and Malcolm Taylor. Including a CD of Mike Yates recordings.
EICD003 Rum Scum Scoosh! - Stanley Robertson.
A new double CD from Aberdeen University of the Scottish singer and story-teller.
MTCD339-0 A Story to Tell - Field recordings made in Suffolk by Keith Summers between 1972 and 1979 with no duplication between the veteran release VT154CD Good Hearted Fellows.
---
Great news for our overseas customers. Our shopping cart now adds on the overseas post for you, so there is now no need to follow links to find what to pay.
Just put in your country when asked and the postage to anywhere in the world will be added automatically.
---
1.11.06
Our Christmas offer is here again and this year there are two different deals!
Have a look at our offers page.
Also a new release of Scottish traditional singing. MTCD335-6 In memory of Lizzie Higgins
---
6.10.06
Two new releases one form England and one from Scotland and an important re-release from Ireland
SAPCD0061 Rum and Raspberry Retired Northamptonshire farmer Jeff Wesley sings some fine songs on his new CD
Kyloe110 Hamish Henderson Collects Volume 2. Another excellent CD of recording from the School of Scottish Studies archive made in the 1950s.
CC4CD Once I Loved. This is an important CD re-release as it the only album Sarah & Rita Keane currently available from two really great singers
---
22.9.06
Here's a release from last year that escaped our attention but is now in stock.
FSCD70 Anglo International is a three CD set featuring the best anglo concertina players around like John Kirkpatrick, Roger Digby, Will Duke and Roger Edwards from England. Noel Hill and Mary MacNamara from Ireland plus some archive tracks including Scan Tester and Fred Kilroy.
---
16.8.06
New from Devon comes a CD for fans of English traditional dance bands.
CDMM001 'The Pixies Strike Again' features a selection of 17 tracks of very danceable music played by the current line-up of the Dartmoor Pixie Band.
---
23.5.06
Just released yet another great new CD from Veteran!
VT154CD 'Good Hearted Fellows' Traditional folk songs, music hall songs and tunes from Suffolk. Recorded 1971 - 1977 by Keith Summers. Ballads and comic songs from Ted Laurence, Jimmy Knights, Alec Bloomfield, Fred Whiting, Billy List, Ted Cobbin, Fred List, Jumbo Brightwell, Geoff Ling, George Ling, Charlie Whiting and Dinks Cooper. Fiddle tunes from Fred Went, Fred Whiting and Harkie Nesling. Melodeon and mouthorgan tunes from Fred List, Dolly Curtis, Font Whatling and Albert Smith. Plus stepdancing and dancing doll from Charlie Whiting and Cecil Fisk.
32 tracks (20 which have never been released before) and a 36 page booklet.
---
8.5.06
No news for a couple of months then (just like buses!) lots come at once.
First off two new releases on Veteran.
Viv Legg is the sister of Vic Legg (see VT129CD), niece of Betsy and Charlotte Renals and daughter of Sophie Legg (see VT119CD). Sophie has been living with Viv for some time now and she has encouraged her to learn some of the family songs that have never been recorded before. Viv is a great singer and is carrying on this strong family gypsy singing tradition. Her new CD is VT153CD Romany Roots. follow the link to find out more!
Second up is volume two of our 'Market day' CDs. Another great value CD with 28 tracks of English traditional singers from our back cassette catalogue including: Jeff Wesley, Frank Hinchliffe, George Fradley, Lucy Woodhall, Bob Lewis, Francis Shergold, Walter Pardon, Will Noble, Ted Chaplin, George Withers, Ivor Hill, Johnny Doughty, George Townsend, Freda Palmer, Charlie Bridger, Charlie Hancy, Walt Stevens, The Cantwell family and Ray Hartland. Follow VTC7CD to find out what they sing:
and new from Scotland
Legacy02CD The Very Best of Will Starr 25 tracks of the legendary button box player 1945-1951.
YCD12 Three Melodeons and a Piano Good old-fashioned melodeon playing!

Legacy10CD The Best Bothy Album Ever! Compilation of Bothy songs from some of the finest singers

Elgin01 Champions of Champions An album of Bothy songs to Celebrate 21 years of the Elgin Festival.
---
28.1.06
Two new CDs from Ireland.
PPCD002 Keepers of the Flame - Travellers and fellow Travellers. Produced for the twentieth anniversary of the travellers' organization Pavee Point, this CD is a celebration of the music of Ireland's travellers. Travellers featured include Felix Doran, Finbar Furey, John Doherty, John Rooney, Pecker Dunne, Mickey Dunne, Christy Dunne, and Paddy Keenan.
No Cat No They'll be Good Yet Old fashioned Clare music played as it should be played by Kitty Hayes (concertina) & Peter Laban (Uilleann pipes in C)
and one from Scotland.
CD AH002 Here's a Health to the Company - Fife Traditional Singing Weekend - Live festival recordings including: Gordon Easton, Duncan Willimason, Stanley Robertson, Sheila Stewart, Elizabeth Stewart and Roisin White.
---
Welcome About Veteran Veteran catalogue News Artistes A-Z
Kyloe catalogue English CDs Irish CDs Scottish CDs Compilation CDs Other full catalogues Books & Videos
Subscribers scheme Comments & Links Terms & Conditions